Mr. Baboo Ram Bakshi
Mr Baboo Ram is the Chairman and Senior Technology Director in the Team. He  has an experience of more than 45 years in various facets of power sector functions at plant site as well as corporate headquarters.  and brings with him great experience of senior management and technical expertise. He was the Executive Director of Technical Services in Bharat Heavy Electrical Limited ( BHEL) and has subsequently lent his expertise as  
Member of Technical Advisory committee for HPGCL along with executive members from NTPC and Tata Power,  and as Vice President (Engineering) in Gammon India EPC Power Division..
He is a Alumni of Moscow University from where he obtained his Masters in Technology in Engineering 
Capt Puneet Bakshi
Capt Puneet Bakshi is the Director of Aviation Consulting in RavenFlight Consulting. He has 30 years of experience in Military and Civil Aviation , and has functioned as senior Director and Advisor for various assignments for Govt of India , and State Govts in the field of Policy making, Masterplanning and Techno economic feasibility of various Aviation and related infrastructure projects  He hold a Commercial Pilots Licence brings with him in depth experience of more than 5000 hrs of incident /accident free flying on all types of aircraft, including propellers, jets and helicopters, both Single Engine and Twins.He was in  Kargil Operations of 1999 and  was one of the pilots involved in saving thousands of lives in Kedarnath Disaster 2013. He is an Alumni of National Defence Academy 
Capt. Sven Magnus Lie
Capt Sven Magnus Lie is Our Aviation Expert and advisor in Industrial Projects. He  is a 40 year old Aviation and Aerial Work specialist from Norway with more than 20 years of aviation experience. He has functioned as Project head for various Industrial and aviation projects across Europe and in india .He has also invented numerous technical tools and procedures in the field of Helicopter assisted Powerline construction and other related industrial work. He served  for the Royal Norwegian Air Force from 2000-2001 as Crew Chief Assistant on the F-16 fighter jets. He has had a very successful career as a specialist Aerial work pilot having flown a total of more than 6000 hrs  in specialized operations in many countries, including Greenland, Iceland, and Sweden. He also has project experience of Long Line Survey Work in India the Atomic Mineral Division..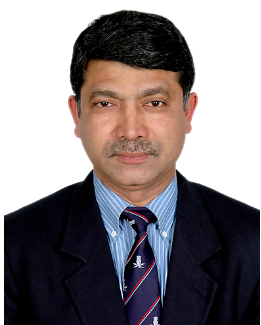 Air Vice Marshal S Bordoloi AVSM
AVM Bordoloi is the Advisory director of  Aerospace and Defence Sector with over 40 years of experience as an Aerospace and Aviation Expert.and has been Advisor to Govt on numerous projects. He was an ace  fighter pilot from the Indian Air Force with an experience of more than 5000 hrs. Apart from being a Category A-2 flying instructor he was also an Air Force Examiner. He was awarded the Ati Vishistha Sewa Medal in 2006 for his contribution during the conduct of Disaster Relief Operations in Kashmir.After a meritorious stint with the IAF, AVM Bordoloi has worked extensively in the civil, with TATA and AIR INDIA. 
Dr Navin Rattan
Dr Navin Rattan is the Chief AeroMedical Advisor on the team. He has  published more than  50 scientific papers in national and international conferences having visited USA, UK, Norway and Sweden in official professional capacity  of a Specialist and Consultant (Internal Medicine as well as Aviation Medicine). He is a  DGCA accredited Class I Medical Examiner and Adviser on Aeromedical matters and  has over three decades of being a Healthcare provider in Aviation Medicine and Internal Medicine: Teacher, Professional and Senior Consultant in Aerospace Medicine/ Civil Aviation Medicine in both Supervisory, Regulatory as well as a Functional role.Formerly Air Vice Marshal in Indian Air Force holding the post of Asst Chief of Air Staff (Addl Director General ) in the Indian Air Force Medical Services at Air HQ New Delhi
Rajat Mishra
Rajat Mishra is the Senior Aviation Infrastructure expert in the team having vast flying and instructional expertise on single and twin engine helicopter. He is a Subject Matter Expert on requirements, induction and formulation of training curriculum for simulators. He has functioned as  Qualified Flying Instructor, Instrument Instructor & Examiner, Synthetic Flight Instructor. and an experienced Aviation Safety expert. He brings with him 25 years of experience in formalizing requirements and monitoring infrastructure for induction of new variant helicopters and other airfield infrastructure projects. He also has expertise in Development of proof of concept for drone delivery services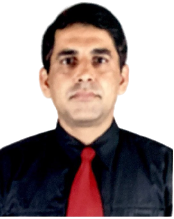 Jitender Singh
Jitender Singh is senior Consultant and Specialist in Defense and Aerospace Sector. He comes with 25 years of experience in the sector and an ability to comprehend large technical or complicated Aviation & Aerospace ideas, correlate them to the operating environment and align them with the goals of assigned Task.
His experience includes Conceptualizing & Evaluating Multi Billion Dollars projects, Technical analysis, Field Evaluation, Life Cycle Costing, Mission feasibility, Knowledge Management & Consulting. He is an Alumni of the Indian Institute of Management (IIM) Ahmedabad (2017 – 2018).
Suketu Modi
Mr. Suketu Modi Is a Pioneer in Manufacturing and promoting Technology Of the Future, like Holograms A.I Robots, IOT integrated solutions haptic suits and many more products. He has  led large team Smarten Spaces Public and Private Sector business in India and overseas .Holding over 19+ years of diversified experience in smart cities and working with top multinational consulting firm, governments, and PSUs. Awarded with Best Infrastructure Designing and Smart e-Governance for Cities. Awarded One of the Top 100 Great People Manager – Forbes India.
Amit Krishan Gulati
Amit Krishan Gulati is an award winning industrial designer, entrepreneur and educator. He completed the post-graduate programme in Industrial Design from the National Institute of Design (NID), Ahmedabad in 1995. Amit is passionate about mentoring entrepreneurs and works closely with many start-ups. Amit is actively engaged in creating design awareness and serves on the CII National Committee on Design and is the Vice President-National Executive Council of the Association of Designers of India (ADI).  
Amit teaches at The School of Planning and Architecture – New Delhi, Anant University – Ahmedabad, Ambedkar University – Delhi, The Indian School of Public Policy as well as  at his alma-mater, NID- Ahmedabad. 
Rohit Krishan Gulati
Rohit Krishan Gulati has over 21 years' experience as a master planner, architect, designer and educator. He has been associated with many successful design led projects across sectors including for industry, low cost housing, retail, sports and the hotel sectors. Educated as an Architect from the TVB School of Habitat Studies and brief stints at the University of East London and Lighting Research Center, Rensselaer Polytechnic Institute, New York.  
An avid photographer, he also provides mentorship in the areas of environmental planning, education, architecture and building. GREHA has been working on alternative sustainable low-cost models for urban growth and is also leading the effort for establishment of the National Museum of Architecture. He teaches design strategy, architecture and lighting design as visiting faculty.